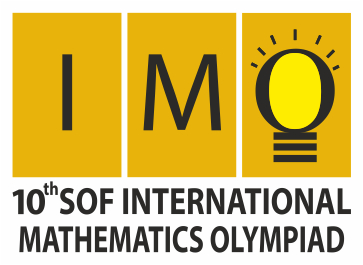 SOF - 10th International Mathematics Olympiad
1st Level Result
| | |
| --- | --- |
| | ANSHUMAN SHARMA |
| | AP0991-07-B-012 |
| | 7 |
| | B |
| | 55 |
| | 415* |
| | N.A. |
| | 214 |
| | N.A. |
| | 1 |
| | School Gold Medal + Participation Certificate |
| | YES |
| | ETASI TIMPANY SCHOOL VISAKHAPATNAM ANDHRA PRADESH |
Footnotes
Congratulations! You have qualified for the second level IMO exam.
Criteria for qualifying for the 2nd level:

Top 5% of students, class wise, who appeared for the 1st level Olympiad.
Top 25 rank Holders, Zone wise & Class wise.
Class topper, where 10 or more students from a class appeared for the IMO and scored 50% or more marks & section topper with over 25 participants & scored 50% or more marks.

The 2nd level exam is scheduled on Sunday 12th Feb 2017. Exact time and venue will be shared by end Jan 2017. Guidelines & Admit cards of second level qualifiers containing Centre address and time of exam will be uploaded on our site www.sofworld.org by the 1st week of Feb.
Student Performance Reports/Participation Certificates/ School Topper Medals/ Medals of Excellence / Certificate of Excellence as applicable will be sent to respective schools by mid Feb 2017.
Zonal Awards will be send to respective schools by July 2017.
For Criteria for ranking students and awarding winners. Please visit http://www.sofworld.org/rankings.html
For details on Awards & additional information, please visit http://www.sofworld.org/imo/after-imo-exam/awards.html
For name correction / any other query, please write to us at result@sofworld.org
To receive updates on Olympiads, Please like our page on Facebook at https://facebook.com/sofworld
* Indicates student has qualified for 2nd level Olympiad based on his/her performance in this category.